William wouldn't want to toot his own horn, so I'll have to do it for him.
On November 8, 2013 Typhoon Yolanda hit the Philippines. It is the deadliest storm to hit the Philippines on record – and they have no shortage of storms. At least 6,300 people died as a surging tide broke everything apart.
I was a missionary in the Philippines about a decade before and so I heard more about this disaster than most might on their social media. I began to hear about an effort being put on by our church to build small, temporary housing for those who had lost everything in Tacloban (the hardest hit area). When tragedy strikes everyone wants to be able to help, but usually it is best to just send money (to the right agency). This was different and exciting because William is a builder. He has real skills and they were looking for people to not only come and build, but those who could help train Filipinos to build so that they might be hired by Catholic Charities to continue to build after our church's efforts were concluded.
We quickly raised the airfare through GoFundMe with the generosity of so many. William was busy getting donations from hardware stores (Home Depot and Lowes) to be able to supply needed tools to the builders there. His greatest concern was to have 6 foot levels and we even bought ski bags to transport them. It turns out he was right – they didn't have any such levels and they were greatly needed. Because he was going into a disaster area, he needed to bring everything he would need to care for himself. We packed like he was camping and stuffed in all the food he would need for 3 weeks.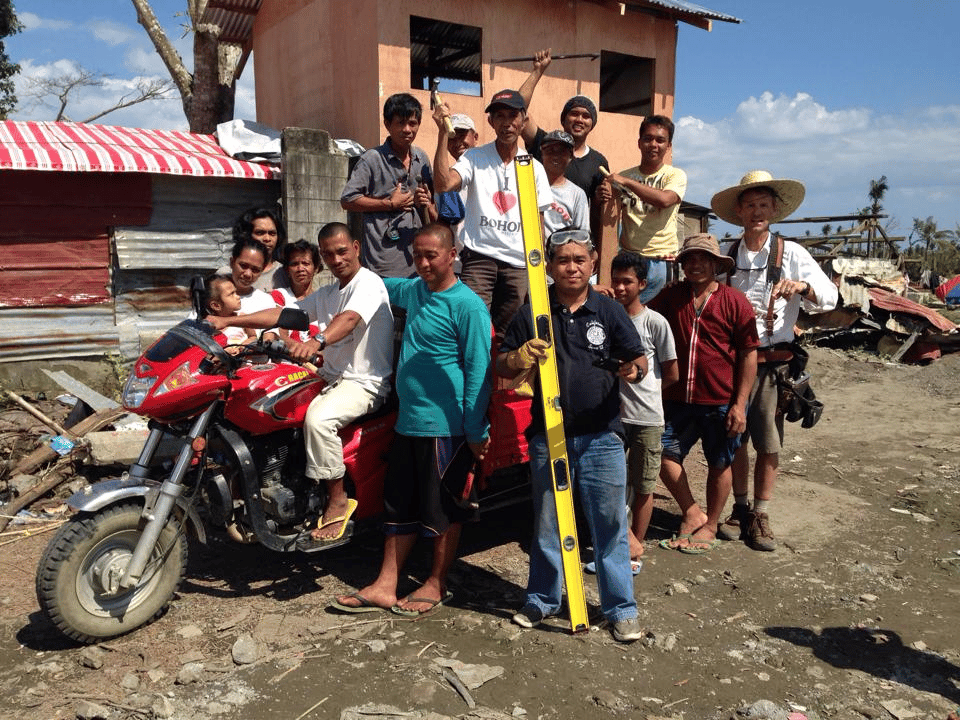 I would have loved to have gone and helped, but was 7 months pregnant, so I just had to watch from the sidelines. Every day we waited for William's photo updates on Facebook to see how the work was progressing and how he was faring. We even got frequent phone calls with riveting description of the destruction, the resilience and survival stories. He was making a difference out there and those amazing Filipinos were making a difference in his life too.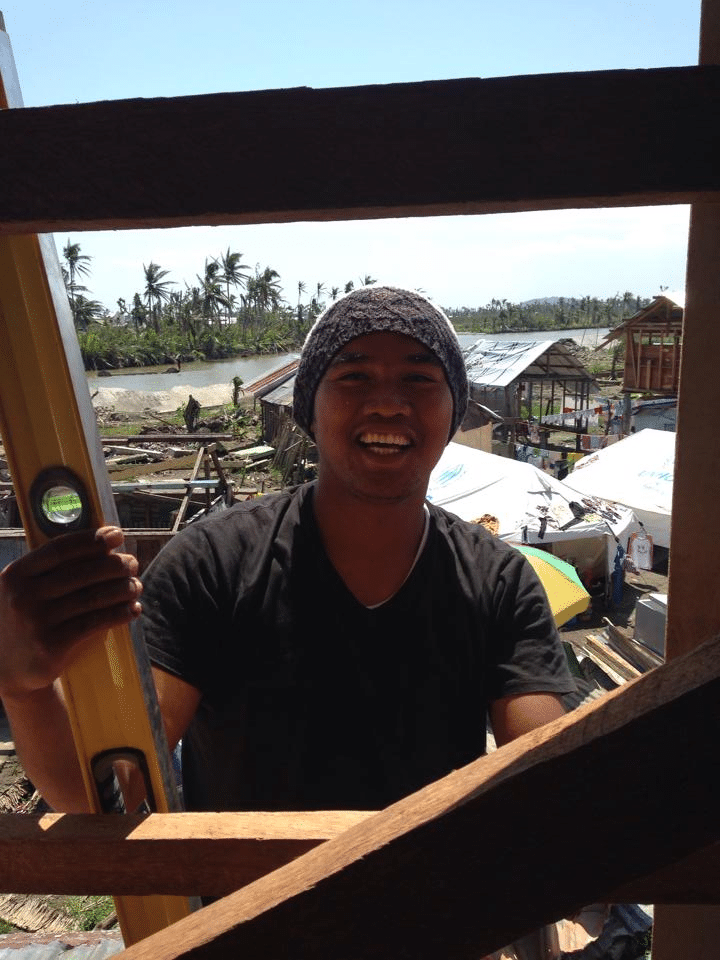 He was able to train crews of workers, teach them real technical skills, supply them with needed equipment, prepare them for employment and build 10 eight foot square homes. He was also pulled to repair jobs for homes that were only partly devastated because his skills and experience were needed.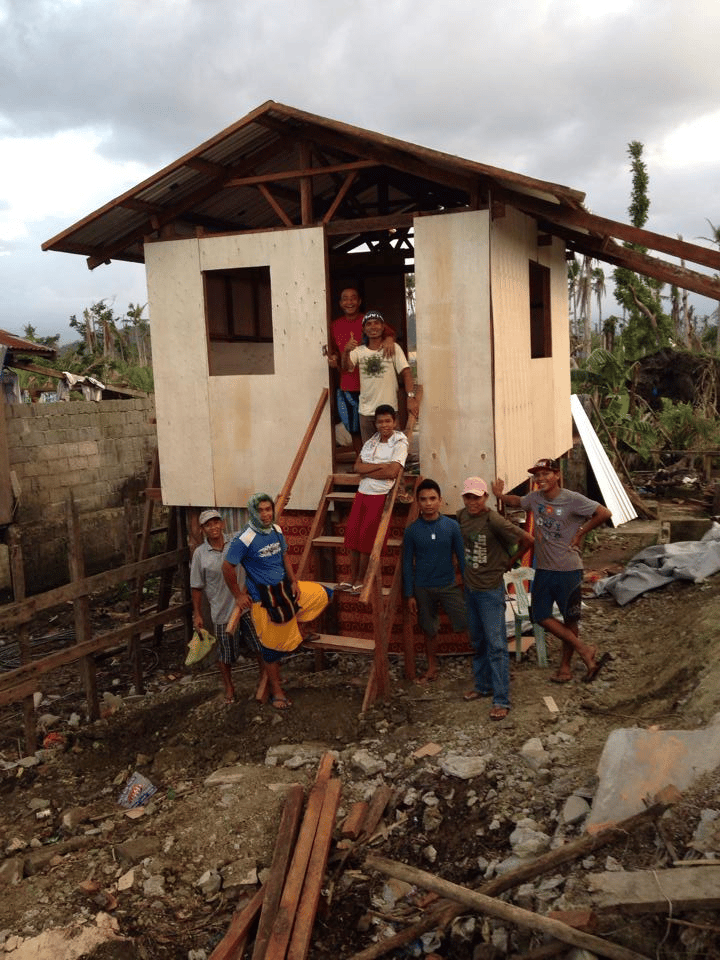 He witnessed amazing industry and resilience as the citizens worked to rebuild their lives. Milling coconut trees with nothing but chainsaws, pulling together scraps from the debris to create some shelter for themselves, and supporting one another through the grief and hardships they had to face.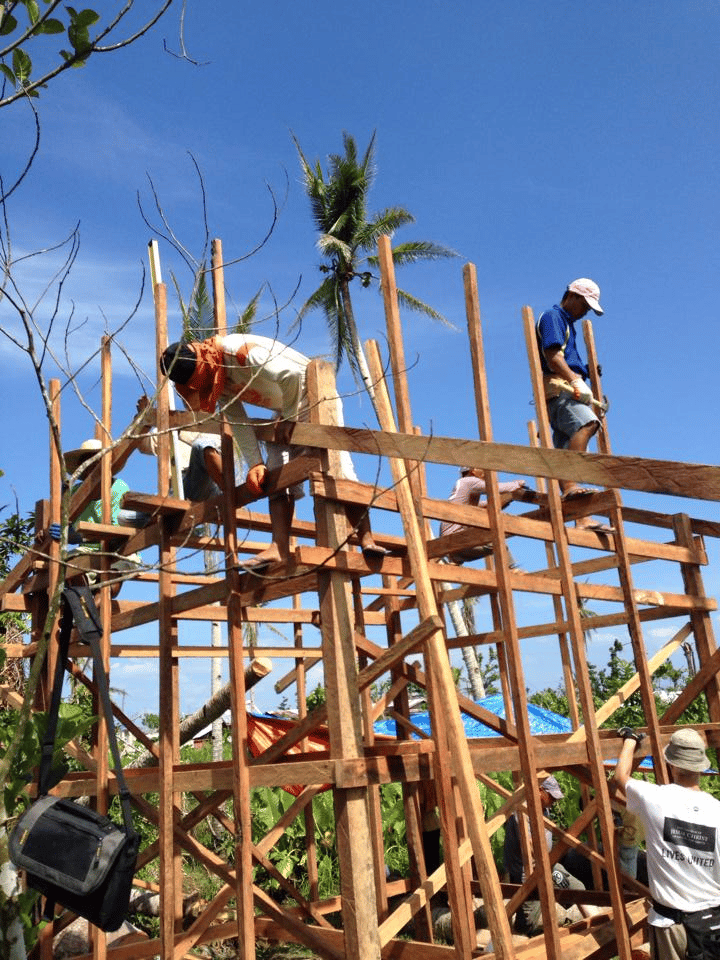 nnnnnnn
This final picture on the left was captioned at the time by William:
"Perhaps my favorite moment of the trip: all Filipino crew on roof build. They handled it start to finish. I never climbed on the roof once to do anything. They are ready."
Several of his trainees were hired by Catholic Charities and were able to utilize their newly learned skills.
---
Contest coming soon!! Stay tuned!!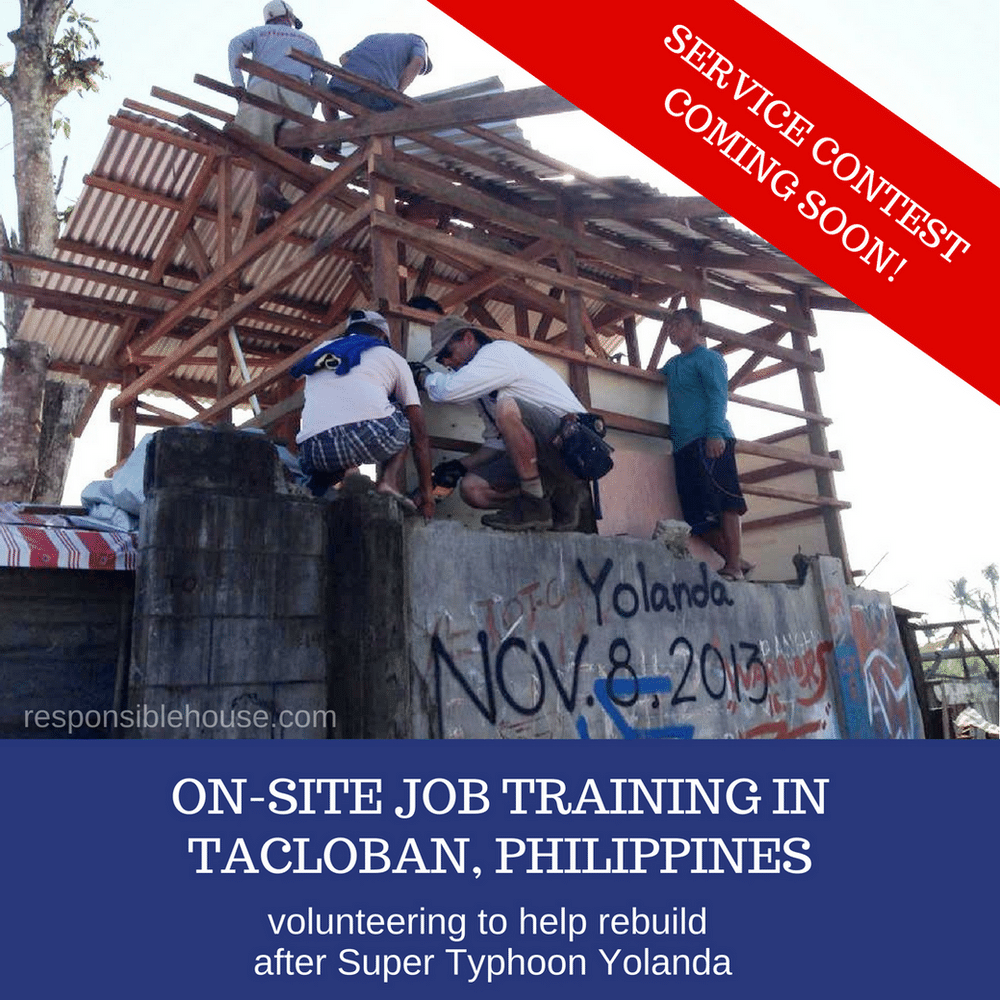 #service #warmthtospare #typhoonyolanda #philppines #charity #sustainability #training #developingcountry